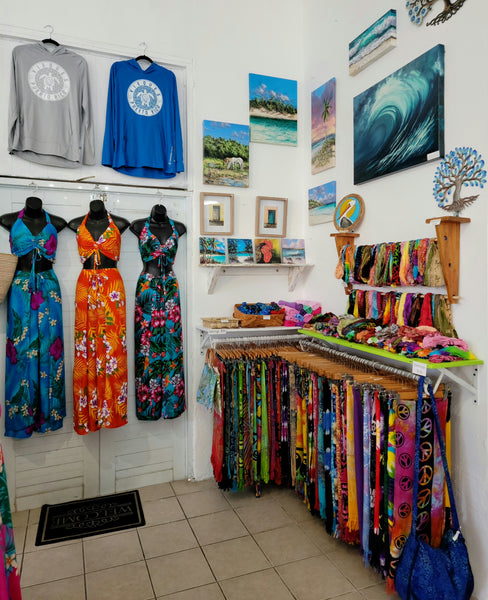 Luna Loca Art Gallery & Gift Shop
Located on beautiful Island of Vieques, off the East coast of Puerto Rico. Luna Loca is a family business established in 1992, featuring the art of Nancy Hogan Armour.
The store is the center of gift and souvenir buying for the locals and tourists. 
We strive to carry unique Vieques Souvenir's and Local Artisan Crafts. You will find a wide variety of clothing for men, women and children, sterling silver jewelry, stainless steel jewelry, sea glass crafts, fair trade crafts, oils, incense, toys games and much more!